About Malaysia
There is only one place where all the colours, flavours, sounds and sights of Asia come together – Malaysia. No other country has Asia's three major races, Malay, Chinese, Indian, plus various other ethnic groups in large numbers. Nowhere is there such exciting diversity of cultures, festivals, traditions and customs, offering myriad experiences. No other county is "Truly Asia" as Malaysia.
Bordering three other countries, Malaysia is a multiethnic and multicultural place. The demography consists of several ethnicities. Half of the population is made up of Malays, while the other half consists of descendants of Chinese, Indian, Aboriginal background, as well as other indigenous people. Culturally, influences include English, Persian, Arabic as well as the surrounding countries. This place is full of variety and this diversity extends to its cities, languages and landscapes as well.
Malaysia is also noted as a 'Food Paradise' where you can taste a diversity of delectable food at reasonable prices. Be it Malay, Chinese, or Indian cuisine, Malaysia is home to a distinctive palette and a tapestry of flavours. In view of the historic influence of Islam and European culture from its colonized period, Malaysia stands out as the center of diversity that is unique in Asia.
For more information please visit https://www.tourism.gov.my/
Conference Venue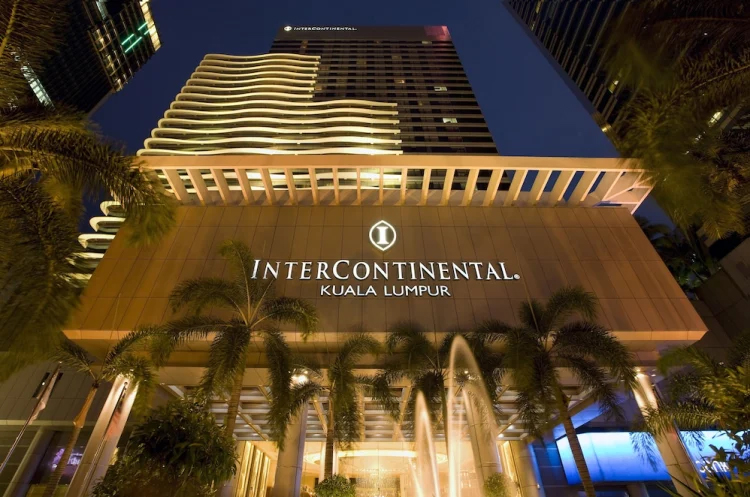 The conference will be held at the InterContinental Hotel, Kuala Lumpur.
Live the InterContinental life
At InterContinental® Hotels & Resorts we believe international travel should always be alluring. We are dedicated to those who appreciate and enjoy The InterContinental Life – the glamour and exhilaration of fascinating places, mixed with our international know-how and local cultural wisdom.
As the world's first international luxury travel hotel brand, we have been pioneering new international destinations for decades. Each of our hotels is a destination in its own right with a distinctive style and ambience, from historic buildings to city landmarks and immersive resorts in every corner of the globe.
Address: 165 Jalan Ampang, 50450 Kuala Lumpur, Wilayah Persekutuan Kuala Lumpur, Malaysia